In a recent GreatCollections auction a 1946-S 67RD Lincoln went for $1,206. PCGS price guide for this coin is a whopping $185. Not a CAC, not even an OGH. A 1946-S 67+RD however goes for $3,000 (12 at that grade, none finer). Obviously hopes are high the coin upgrades to a plus designation. Perhaps it is an error coin?
Here is the coin.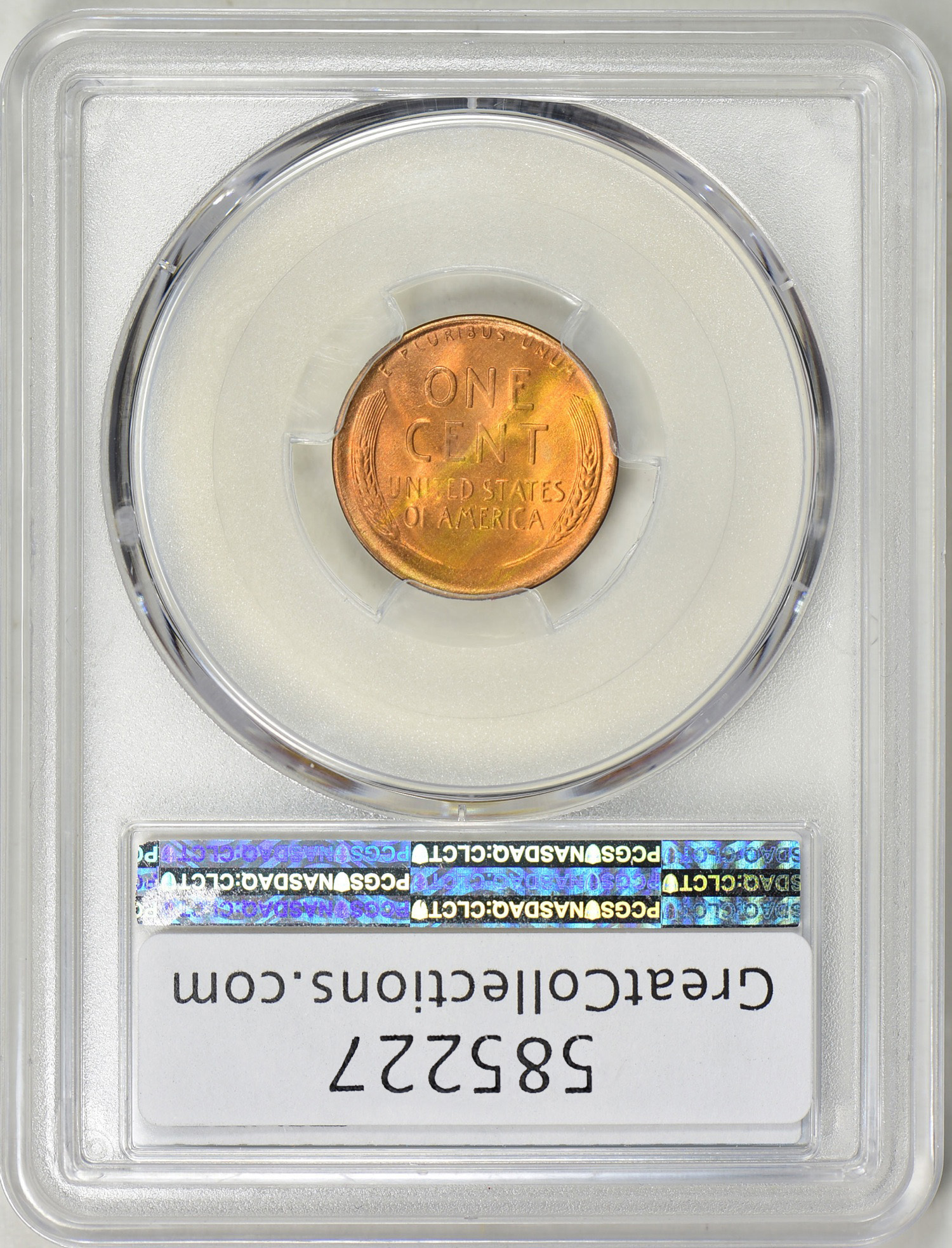 Honestly I don't love the coin. The beard and front jacket details are a little weak. The reverse has a distracting light stripe. I have to assume the coin upgraded though as the PCGS certificate number is no longer valid. If it failed to upgrade it would likely be in the same holder.
$50 prize to the first to send an image (obverse and reverse) of this coin in its new holder. It should be easy to identify by the reverse coloring. Even if the coin didn't upgrade and is in a NGC or other holder you can claim the prize.